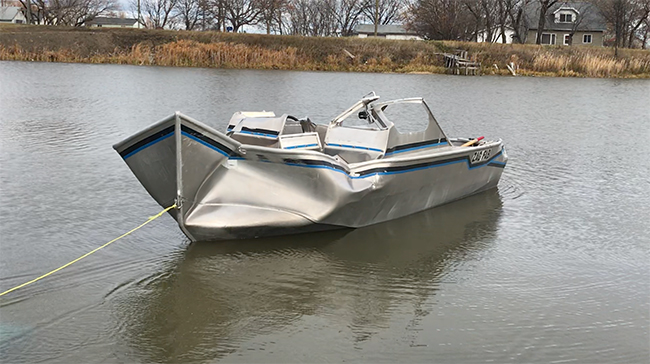 On August 3rd 2018 I Alonsa Manitoba A huge F4 Tornado touched down Demolishing  everything in its path. Even pulling houses of their foundations and taking them away into the sky. Hydro poles 
were pulled out and gone. 200 2000lb round hay bales were gone never to be seen.

This 28 year old 22' Zag Fab twin console boat was torn from its trailer up up into the sky.
It was found almost one mile away. The engine torn off and found weeks later 1/2 mile away in the bush in the other direction totally wrecked.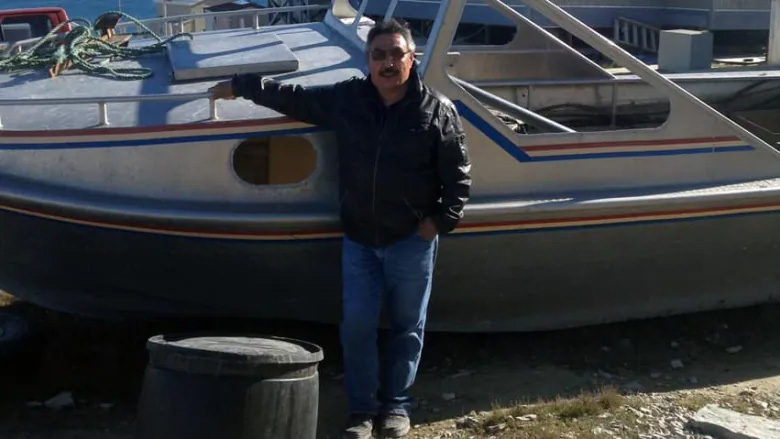 A man from Igloolik, Nunavut, is all smiles today after the aluminum fishing boat his family lost 13 years ago in a windstorm was found washed ashore on a nearby Arctic island, no worse for wear.

Elijah Evaluarjuk told his amazing story to CBC's Qulliq radio show recently. Click here to listen to the entire interview.
More than a decade ago, he explains, his brother and his brother-in-law were hunting caribou at Hall Beach, about 70 kilometres south of Igloolik, when they set up camp and went to sleep for the night. A wind storm swept up overnight with winds in excess of 100 kilometres an hour.