Different widths, deeper sides, higher bow etc. We also build larger boats in steel, such as larger tugs, cruisers, ferries, fishing boats, etc.
From our centrally located plant in Riverton, Manitoba, Zag Fab produces heavy duty all welded aluminum boats. We build a line of standard models from 18' - 32' with many different layouts and options available.



Zag Fab's quality and performance has been proven through many years of rough and tough commercial use. Our reputation for highest quality design and strongest construction speaks for itself. Our continuously welded invincible hull provide a lifetime of trouble free use. All material is the highest marine grade of salt water aluminum available.

During construction, the boats are subjected to the strictest quality control guidelines, also every boat is lake tested before it leaves our facility.

We can custom build any boat for any application and produce larger vessels upon request.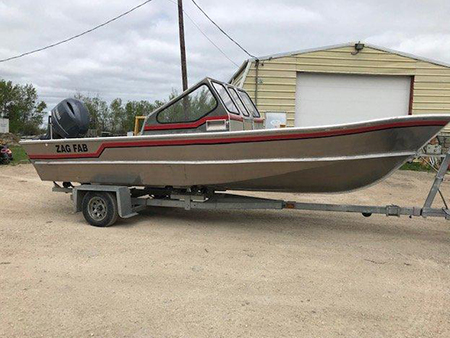 Commercial Fishing
Fishing boats are generally fitted with rear mounted consoles with the front area open for net lifting and storage.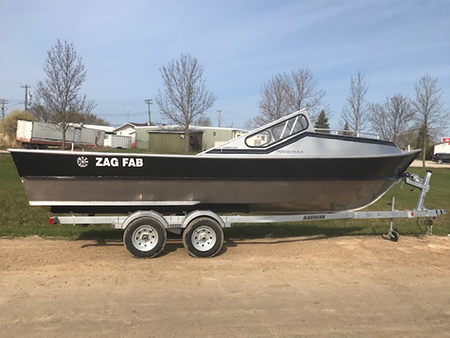 Cuddy Cabin Boats
Cuddy cabin boats have a versatile design and are a great recreation or fishing boat. We have cuddy cabin boats available in different styles to meet your specific needs.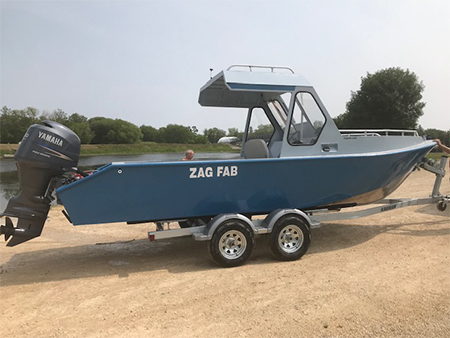 Sport Fisher Boats
Sport fishing boats they are geared toward the serious angler. Layout can be customized to meet your requirements.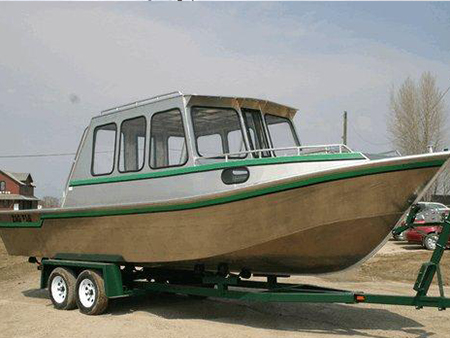 Cabin Boats
Cabin boats are often used to haul guests and gear by fishing lodge owners. They are also popular for fishing and cruising.